Finally, after months of waiting we have our spring wool clip in. This is very exciting as we get a chance to see what our wool really looks like. We are pleased to say, we are REALLY happy with it!
Not only have we had some beautiful yarns made, but we will soon have some high quality felting batts and pre-felts available in a variety of colours.
We chooses our breeds very carefully for wool quality. Our combination of breeds are producing a soft, medium fine wool in a range of colours, many with a nice sheen, and of course white.
In the coming weeks we will also have some beautiful locks for sale.
We are also now offering a great eco-dye starter kit.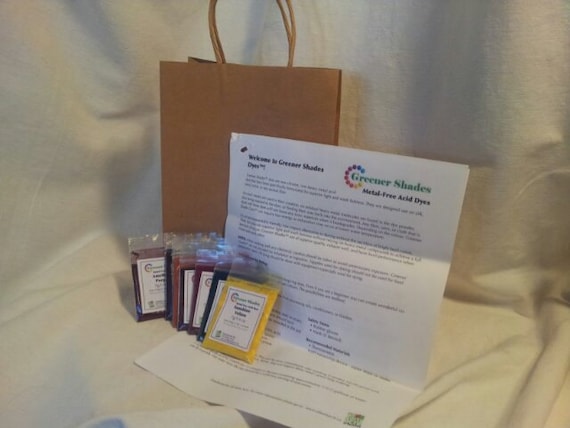 This kit is suitable for beginner and experienced dyers alike. These dyes let you mix your own dyes easily and safely. These are the dyes used in the Ontario College of Art's textile program because they are the safest dyes around.
To see what else we have check out our Etsy Store!